5K
The 5k (3.1 miles) is a scenic run in downtown Knoxville. Like all of our races that weekend, the 5k will start on the Clinch Avenue Bridge and finish in World's Fair Park.
Race Start
7:00 pm on Saturday, March 28, 2020
Certification
USATF Certified – #TN19007MS
2020 Course Map
Click here to view the 2020 course map.
2020 Course Description
Start on Clinch Ave Bridge. (close to Convention Center)
Head West on Clinch Avenue to 16th Street
Turn Left on 16th St, across Cumberland Avenue, which becomes Volunteer Boulevard
Follow Volunteer Boulevard (in the westbound traffic lanes), past Circle Park toward the turnaround point (just past UT Drive and fraternity row.)
Turnaround and continue back on Volunteer, in the eastbound traffic lanes
Turn Right onto Peyton Manning Pass
Turn Right onto Phillip Fulmer Way to turnaround cone
Turn around cone and return northbound on Phillip Fulmer Way, crossing Cumberland to James Agee
Turn Right onto Clinch Avenue
Turn Right onto World's Fair Park Drive
Finish at Finish Line – World's Fair Park
Amenities
All 5k participants will receive a t-shirt and goody bag at the Health & Fitness Expo on Saturday, March 28. All 5K Finishers will receive a finisher's medal and can enjoy post-race food and refreshments at the Pilot Company Post Race Party located at World's Fair Park.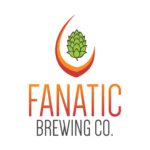 This year, we will serve Fanatic Beer at the Post-Race Party at World's Fair Park on Saturday night after the 5K and Sunday after the marathon, half marathon, and relay! They will have Fanatic Blonde, Fanatic Red, and Fanatic IPA on tap for participants age 21 and up!
Live Music! On Saturday, March 28, Dave Landeo and Tod Sheley will play live music on the stage at World's Fair Park from 7 pm – 10 pm. On Sunday, March 29, Karen E. Reynolds' Writers Block Road Block Stage will perform at World's Fair Park from 9 am – 1 pm!
Food Trucks! Three of Knoxville's favorite food trucks, CJ's Tacos, Penne For Your Thoughts, and Waffley Good will join us marathon weekend to sell food to participants, spectators, and volunteers!
You will not want to miss this year's post-race celebration!
Refreshments
The 5k course will feature 1 runner refreshment station with volunteers distributing Gatorade and Mountain Valley Spring Water. At the finish line, you will receive a bottle of water. Other refreshments will be available at the Pilot Company Post Race Party.
Restrictions
There is no age restriction for 5k participants, but please be considerate of our volunteers and police by trying to complete the course, whether running or walking, in approximately 1.5 hours.
Timing
This year's 5K will be timed using a chip timing system.
Fittest Company Challenge
If you are with a Knoxville area company and your company is participating in the Fittest Company Challenge, be sure to include your company name on your entry form. That way, your participation will count toward the Fittest Company Challenge – determined by which company's employees (and immediate household family members of employees) complete the most combined miles on race day. Each participant in the 5k earns 3.1 points (1 point per mile run.)
Event Alert System
The Covenant Health Knoxville Marathon has an Event Alert System. For more information about the EAS, click here.