REGISTRATION – Online registration for the 2019 event will open on August 1, 2018. Stay tuned!
With the wonderful support of Covenant Health, we are happy to offer the 1 mile Covenant Kids' Run as part of the Covenant Health Knoxville Marathon.
The Covenant Kids Run is a program created to encourage our local children to lead healthy and active lifestyles while participating in an exciting, goal oriented, community event. Those participating will run a total of 25 miles in the time period leading up to the race on March 30, 2019. On race day, participants will run a 1 mile course (click here for map), finally completing the marathon distance of 26.2 miles. They have an option to run or walk the 26.2 miles. Our goal is not only to address personal fitness, but to build self esteem and confidence through goal setting and teamwork. Parents and/or teachers are encouraged to help during the process.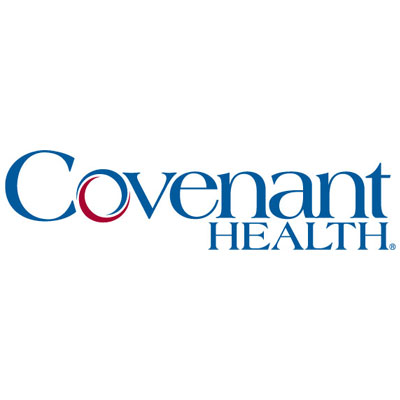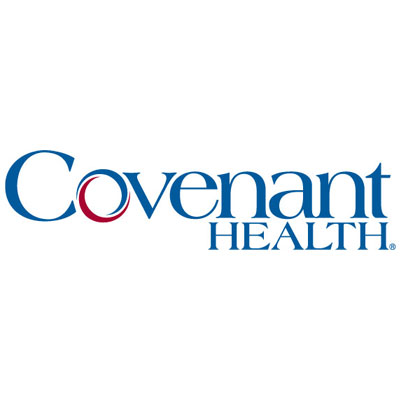 Race Start
5:30 p.m. on Saturday, March 30, 2019
Click here for a map of the 2018 Covenant Kids Run Course. (2019 course subject to change).
Amenities
Packet pick-up will be at the Expo on Saturday, March 30, 2019 at the World's Fair Exhibition Hall (935 World's Fair Park Drive). Be sure and show up in plenty of time to pick up your child's packet, browse the expo, and head over to the start line of the 2019 Covenant Kids Run!
All participants will receive a t-shirt (Youth S-XL or Adult S-M), post-race refreshments, and a finishers' medal. Important Note: Kids' shirts are typically ordered in Youth sizes. We also have Adult Small and Adult Medium options this year.
Instructions for Race Weekend
Parent//Child Reunite Area at Neyland Stadium
As a reminder, each registered child will have received 2 DUPLICATE BIBS at the expo. Parents are welcome to accompany their children on the course during the Covenant Kids Run IF AND ONLY IF they wear this duplicate bib.
For those who instead will meet their child(ren) at the Finish Line, we are happy to provide a Parent/Child Reunite area. Click here for more information.
Mileage Logs
2019 Mileage Logs will be available in December 2018. Stay tuned!
All logs can be presented upon packet pickup at the Health & Fitness Expo to receive a finisher's certificate.
Results
All finishers' names will be sent to the Knoxville News Sentinel to be published Monday after the race!
Fittest School Challenge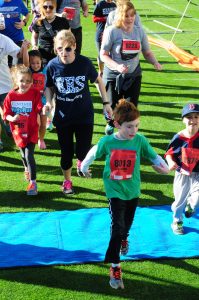 2018 Fittest School Challenge!
Thanks to a sponsorship by Regal Entertainment Group, we are proud to award $4,200 to area schools through our 2018 Fittest School Challenge.
The Fittest School Challenge is a competition between area schools that awards winners based upon percentage of participation. Each child that participated in the March 24, 2018 Covenant Kids Run earned one point for their school. We tallied up each school's respective points and divided that number by the total enrollment of that school to determine their participation percentage. We award prize money to the top ten schools in a ten county radius. More than one school in each county is eligible to win prize money. The list of winners and prize money breakdown is listed below:
| School | Prize Money |
| --- | --- |
| 1st - Garden Montessori School | $1,000 |
| 2nd - Nature's Way Montessori School | $800 |
| 3rd - Episcopal School of Knoxville | $500 |
| 4th - Shannondale Elementary | $400 |
| 5th - Carpenters Elementary | $300 |
| 6th - Highland Park Elementary | $200 |
| 7th - Kingston Elementary | $200 |
| 8th - Greenback School | $200 |
| 9th - Eaton Elementary | $200 |
| 10th (tie) - Briceville Elementary | $200 |
| 10th (tie) - Steekee Elementary | $200 |
We will present each school with a plaque and a check before school gets out this Spring. Thanks again to Regal Entertainment Group for sponsoring the Fittest School Challenge!