With the wonderful support of Covenant Health, we are happy to offer the 1 mile Covenant Kids Run as part of the Covenant Health Knoxville Marathon weekend.
The Covenant Kids Run is a program created to encourage our local children to lead healthy and active lifestyles while participating in an exciting, goal oriented, community event. Those participating will run a total of 25 miles in the time period leading up to the race on October 2, 2021. On race day, participants will run a 1 mile course, finally completing the marathon distance of 26.2 miles. They have an option to run or walk the 26.2 miles. Our goal is not only to address personal fitness, but to build self esteem and confidence through goal setting and teamwork. Parents and/or teachers are encouraged to help during the process.
Covenant Kids Run "Marathon" Program to Kickoff August 28 at Zoo Knoxville!
Join us for our annual Covenant Kids Run Kickoff at Zoo Knoxville! Registration for the August 28 Zoo run is $20 per child, and this fee also covers the child's registration for the October 2 Covenant Kids Run in downtown Knoxville!
Admission to Zoo Knoxville on August 28 is FREE for each child who registers for the fun run and one accompanying guest. Additional guests get half-price admission to the zoo. The August 28 Zoo Run will start at 8 am.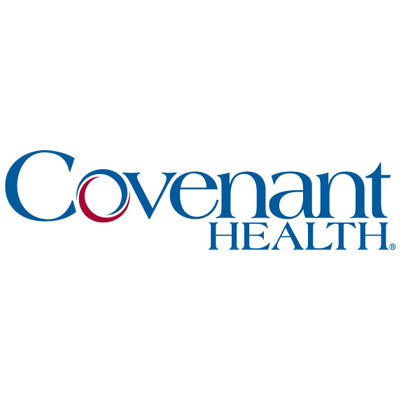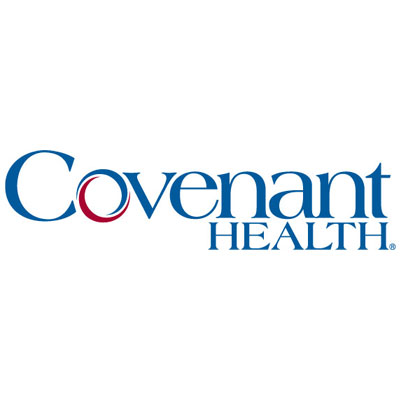 Race Start
The 2021 Covenant Kids Run will begin on the Clinch Avenue Bridge in downtown Knoxville. It is scheduled for 4:30 pm on Saturday, October 2.
Amenities
Amenities include a finisher medal, event shirt, goody bag, and finisher certificate.
Packet Pickup
Packet Pickup
Packet Pick-up will be at the Health & Fitness Expo on Saturday, October 2 during the hours of 9 am – 8 pm.
NOTE: There is NO Sunday Packet Pickup. All race participants must visit the Expo during scheduled hours to obtain their official race packet containing the race number bib, timing chip, race shirt, goody bag and other instructions. The Health & Fitness Expo is the first major event of the Covenant Health Knoxville Marathon weekend.
If you are a participant with a school, check with them so see if they will pick up for you.
Mileage Logs
Need to track your child's miles as they prepare for the virtual run? 2021 mileage logs will be available in August 2021!
Results
The Covenant Kids Run is an untimed, fun run. Feel free to start your own timer for your child if you want to record a time for him or her! Parents are allowed and encouraged to accompany their children during the Covenant Kids Run!
Fittest School Challenge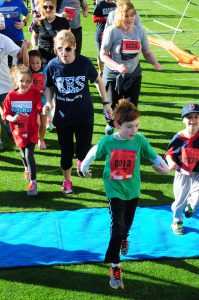 2021 Fittest School Challenge Details!
Once again, we are proud to award $5,600 to area schools through our 2021 Fittest School Challenge.
Back for 2021, we will host the Fittest School Challenge! The Fittest School Challenge is a competition between area schools that awards winners based upon percentage of participation. Each child that participates in the Covenant Kids Run October 2 will earn one point for their school. We will tally each school's respective points and divide that number by the total enrollment of that school to determine their participation percentage. We will award prize money to the top schools in a ten-county radius. More than one school in each county is eligible to win prize money.
TWO DIVISIONS FOR 2021! We offer two categories for the schools based upon their enrollment. The two categories are Small (300 or fewer students) and Large (301+ Students). The prize money breakdown for 2021 is listed below:
| School | Prize Money |
| --- | --- |
| 1st - Small Category - Episcopal School of Knoxville | $1,000 |
| 2nd - Small Category - Knoxville Christian School | $750 |
| 3rd - Small Category - Nature's Way Montessori | $500 |
| 4th - Small Category - Garden Montessori | $350 |
| 5th - Small Category - St. Mary's Catholic School | $200 |
| | |
| 1st - Large Category - Shannondale Elementary | $1000 |
| 2nd - Large Category - Rocky Hill Elementary | $750 |
| 3rd - Large Category - Ritta Elementary | $500 |
| 4th - Large Category - Carpenters Elementary | $350 |
| 5th - Large Category - Bluegrass Elementary | $200 |
We will present each school with a plaque and a check after tallying the results. Thanks again for participating in the Fittest School Challenge!