Official Charity Partners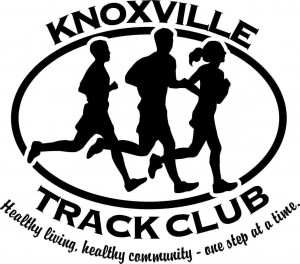 The Knoxville Track Club supports a youth program called Knoxville Youth Runs. Knoxville Youth Runs (KYR) is a joint program of the Community Schools Program/Great Schools Partnership and the Knoxville Track Club (KTC) along with the Knox County elementary and middle schools. Program FUNdamentals are derived from the national program, Kids Run the Nation, sponsored by the Road Runners Club of America (RRCA).
The emphasis of the K-5 and middle school programs is on participation and developing a healthy lifestyle and love for the sport of running.
Knoxville Youth Runs (KYR) meets twice per week after-school for 8 weeks. KTC currently works with schools within the Community Schools Program/Great Schools Partnership including Christenberry Elementary, Norwood Elementary, Beaumont Magnet School, and Northwest Middle School. The program is expected to expand again in Spring 2022.
There is no charge to students or schools who participate in the KYR program. In addition, KTC offers fee waivers for various events including the Youth Greenway Series, Covenant Health Kids Run, Tennessee Sports Medicine Group Farragut 13.1, 5K, and Kids Mile, and Youth Trail Runs. Each participant receives a program t-shirt and students earn medals and prizes during the program for achieving specific goals.


The Thompson Cancer Survival Center Foundation was established in 1994 to provide ongoing support of the treatment efforts at the cancer center.  Since that time, hundreds of generous individuals, companies and others continue to give to the Foundation in support of Thompson Cancer Survival Center.  These gifts ensure leading-edge cancer treatment, clinical trials and technology advancements as well as services such as early detection; education and direct patient support are available and accessible to all people throughout our region regardless of their ability to pay.
The Race Against Cancer is a 5K walk and run that raises funds for Thompson Cancer Survival Center's Cancer Outreach Services program. Since its inception 27 years ago, the race has raised over $7 million for cancer education and care in East Tennessee. Thanks to Race Against Cancer supporters and participants, thousands of medically under-served individuals have received life-saving screenings and information each year. Unlike some fundraisers, proceeds raised by the race go to fight cancer locally. Through prevention, early detection and education, we are saving lives. Come walk or run with us!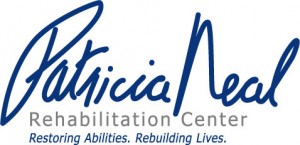 Leisure has no barriers. The Innovative Recreation Cooperative (IRC) of Patricia Neal Rehabilitation Centerintroduces individuals with a disability to new and creative ways to participate in leisure activities. Individuals with brain and spinal injury, stroke, and orthopedic injuries including amputees as well as neurological impairments participate in IRC programs. The IRC hosts clinics in water skiing, snow skiing, paddling, cycling, climbing, marksmanship, and golf on a regular basis. Specialty clinics are hosted depending on interest and have included road racing, tennis, sled hockey, hunting, fishing, self-defense, and camping. Hand cyclists from the IRC program first participated in 2009, and have participated in the event every year since.